A sewing machine is a textile machine that is used to stitch fabrics. Since their invention in the 1790s sewing machines have advanced a lot over the years. Today sewing machines are capable of doing a lot more. There are even devices that are created to handle embroidery and crocheting. Personal sewing machines are designed for a single person's use and can basically do one stitch type. They are designed to be simple to use and are not complex. Sewing machines have become common additions to the list of household goods. People feel it is useful to have one around because it ensures fast, neat and accurate stitching that lasts for years. In this article, we will find out more about the different types of sewing machines. They are as follows:
Manual sewing machines
When it comes to manual machines, the needle is controlled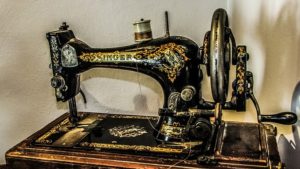 by a hand-held wheel and fabric fed under it with the other hand. A feed dog (used in drop feed machines) pulls fabrics over the needle plate and under the needle as the hand wheel is turned. This the most popular type of manual machine homeowners use. Despite not containing features that advanced machines possess, it is still considered as one of the best sewing machines by a lot of people.
Overlocker machine
Clothing that requires a neat and elegant finish around the edges can be subjected to the workings of an overlocker machine. It is designed specifically for use in hemming, seaming, and edging. They should be utilized together with electric or computerized machines if one is sewing for a living.
Electronic sewing machine
Electronic sewing machines contain more features than manual sewing machines. Instead of turning knobs or dials as it is with manual machines, electronic sewing machines use a button to adjust length or width of the switch. They have motors too, and each motor is assigned to a particular duty and run by electricity.
Embroidery machine
Most embroidery machines are computerized now. They perform pattern embroideries in a fashion difficult to accomplish by hand. Although excellent handwork is still considered superior and fetches more money, when it comes to moderate or high volume productions using an embroidery machine is the only choice to provide quick results.
Computerized sewing machine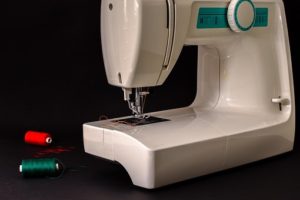 Similar to electric machines but advanced in various ways is the computerized sewing machine. It sews like the rest, but it is programmable to output different stitches. A memory function also makes it remember past work for applications in future jobs, and it is one of the most top rated sewing machines. The most expensive consumer –grade model is the ideal solution for homeowners who want to generate fine and varied stitches or small business owners who deal in sewing garments.…