The most concerning fashion mistake that most people have committed these days is that the suits and fancy dresses have lost their popularity. The modern lifestyle has indeed become more casual and relaxed. For instance, Graham Elliot, the celebrity chef that was once a judge in the TV show Master Chef, does embrace the synergy of casual and elegant styles.
Many traditions on the dining tables seem to have long been forgotten, but this condition does not mean that you can generalize such perception to all restaurants. You should read this guide below before you pick a collection from your wardrobe.
Picking Up the Hints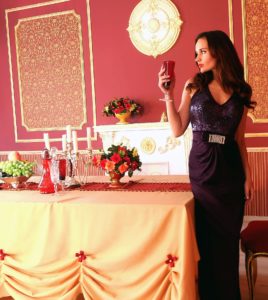 You should do some deductive reasoning first to know which outfit can blend flawlessly with the crowd of the dinner party. You can examine the restaurant's name on the invitation letter and Google it to see the place's theme. Some eateries might be prestigious and famous, yet they do not necessarily require you to dress up formally.
For example, Singapore is well known for the Clarke Quay district for its intense party vibe and excellent foods. Clarke Quay restaurants serve diverse cuisines so that you can spoil your palates with Western and Asian menus. Many entertainments are also available there. You can expect to board on the riverside cruise after you are done with the dinner party. And there will be many other activities to do in that district.
In that situation, the right dress code for you will be an outfit that has the maximum comfort and supports your mobility. A cocktail dress will be an okay choice for females, but a jacket and tie will be unnecessary for males. Moreover, you should pay attention to the temperature of your destination. By using the same example above, outfits made of linen and loose-weave fabrics will be your best option to withstand the humidity in Clarke Quay district.
Getting in the Spotlight
Your fashion style should accommodate modesty and boldness proportionally. If you are too modest, the chances are that you dress just like everyone else. You will be only a dim light before you can even shine. Besides, why dressing out if you do not want to steal the spotlight? Therefore, you have to also maintain some portion of boldness in your outfit choice.
First, you wear jeans only if you are 100% sure that the dinner party is casual. And not all jeans are created equal. The good old Levis and Wranglers may give you a safe spot, but if you want to look unique, you can try the pairs from Hollister Co. and True Religion.
Second, a revealing and bold outfit is proper only in a crowded place. If you end up with a small party, you may get people staring at you for overdressing. The goal here is to appear stunning without being eccentric.
Paying Extra Attention to Your Shoes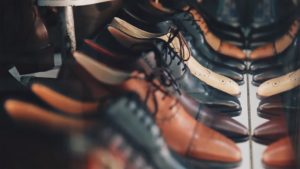 A good dress without proper shoes is a failed fashion attempt. Shoes may not be the first item that people will notice about you, yet once they do, your shoes will leave a strong impression about your taste in fashion. Shoes are a coda to a song.
For males, oxford shoes are the most formal type of footwear. However, they are safe enough to wear with a sport coat. Other shoes …